Services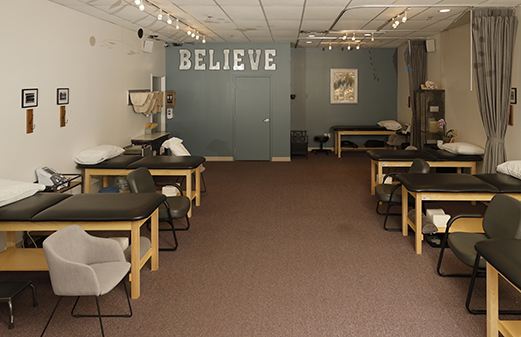 Why us?
As a small therapist-owned practice, we take great pride in being able to provide a broad range of physical therapy services. With our comfortable, warm and relaxing atmosphere, our goal is to get you back to what you really want to do. We have the knowledge, skills and experience to, not only work on what ails you, but also work with you and guide you through the healing process. We understand that an important part listening to our patients plays in the healing process and that when you truly hear someone, they will provide you with the insights and answers required for healing.

What can we treat?
We can treat almost any condition, because we treat human beings, not just a symptom or problem you might have. We can help you recover from surgery, get function back, get back to life after an accident, pain management, improve mobility, or help you recover from a fracture or other trauma. We can also work with you on something that may seem so simple, like balance, or help you deal with the natural things that happen as we get older.

Why treat when you can prevent?
A generally underestimated part of our work is the prevention, not just treatment. We believe that there are many things that we are helping our patients deal with today, that could have been prevented if treated sooner. That is why we encourage people with any type of mobility issue, any pain or any discomfort to reach out to us. You will most likely be amazed to learn about the many ways we can help prevent problems from getting worse.

What makes us unique?
Every treatment plan is tailored to you and your needs. With our science-based approach we take the time to find out exactly what you are looking to accomplish and then put together a plan, specifically designed for you, to get you where you want to be. We believe in our patients, we believe in science, we believe in the artform and we believe in the power of the mind to help with the healing process.

Why not call us today?

Setup your appointment and let's get started on putting together your plan.